Copperloy's Stationary Yard Ramp, An Alternative to Concrete Dock 
Is your warehouse in need of dock to ground access? Do you know that Stationary yard ramps are the most cost-effective dock-to-ground ramp for when vehicles and/or forklifts need to move back and forth? If your debating between concrete or steel dock solutions; YARD RAMP Site wants consumers to know the facts before making your decision. A high-quality dock installation not only costs $25,000-$50,000 more than a Steel Yard Ramp, but they are also very permanent.
Have you factored in Growth? What if your business grows and you relocate to a larger facility, or when your rental agreement is up. Additionally, the environmental issues, permit issues, and mother nature issues which all of these greatly impact your downtime! The average downtime for a concrete dock install alone can take several months and that's not including any issues occurring along the way. 
Avoid Construction Times And Costs With Copperloy 
However, Copperloy's stationary yard ramps provide answers, no downtime, permits, and issues all the while working within your facilities budget. Our stationary docks are accessible for vehicles, and forklifts meeting all your material handling requirements. The bottom line Steel is less expensive.
Stationary yard ramps are traditionally used in fixed loading situations for long-term, reliable loading, and unloading. Additionally, if your facility should happen to move, your ramps can relocate with you. The design of the ramp of dock height to the ground eliminates any need for a hydraulic pump or tires. Copperloy's yard ramps can be custom built to match your existing loading dock specifications or requirements.
Versatility: Standard widths up to 118 inches and capacities up to 30,000 pounds. Copperloy's stationary yard ramps can accommodate just about any unique loading application. Unlike concrete ramps, our dock-to-ground ramps can be relocated when needed. For additional widths and capacities, please contact the factory.
Low Maintenance: Our stationary yard ramps require minimal cleaning and repair. In addition, they're designed to be installed quickly reducing downtime. It's the perfect piece of equipment for loading docks.
Safe Handling: Safety chains and brackets are included to prevent the ramp from sliding off the dock ledge when being used. We also provide 7-inch safety curbs that prevent accidental runoff during the loading process.
Durability: Built to last! All of our stationary yard ramps are specifically designed to withstand frequent usage at heavy capacities.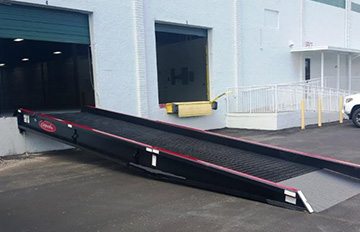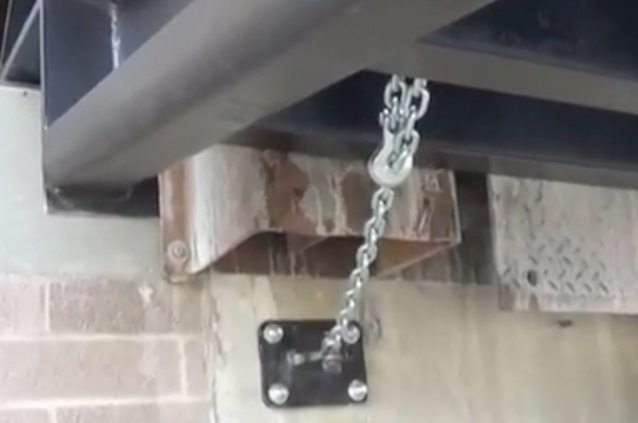 FEATURES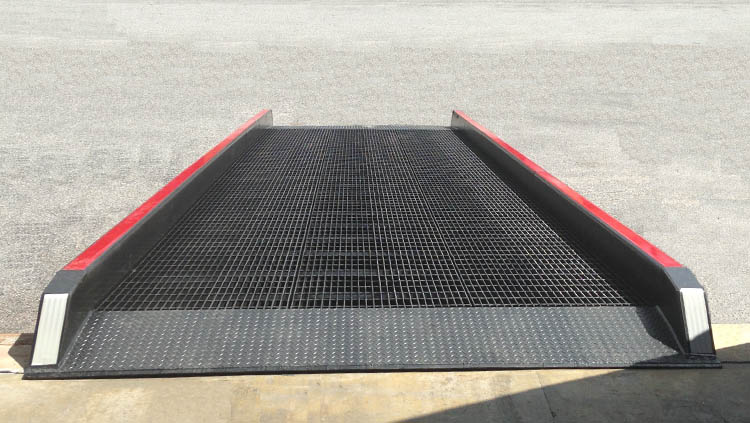 Ramp Design
The open-faced steel grating of our dock-to-ground ramps allow snow, water, and other debris to fall through, leaving a high-traction running surface. Our stationary yard ramps offer a more versatile alternative to permanent concrete installations.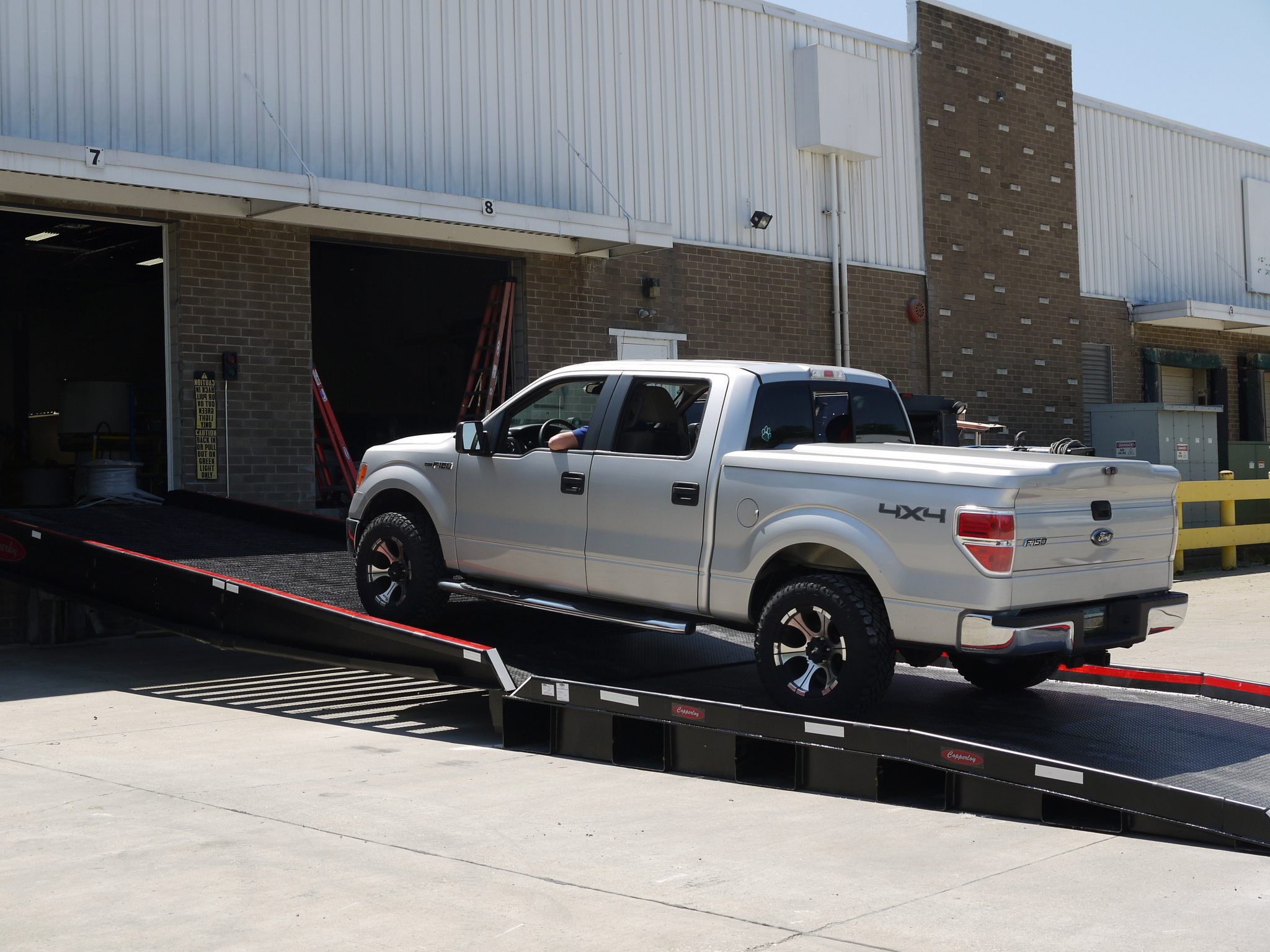 Specifications
Standard capacities range from 16,000 to 30,000 pounds, with widths available up to 118 inches. Custom sizes and capacities can be accommodated upon request. Below is a custom two-piece, extra long dock ramp YARD RAMP Site was able to create for a unique loading situation.
Additional Videos
View our Dock-to-ground ramps videos here and visit us on YouTube for more of our videos!