Rent a Loading Ramp | YARD RAMP Site Industry-Leading Ramps
Rent a loading ramp from Copperloy!  YARD-RAMP-SITE yard ramps are America's ultimate yard ramp.   Yard ramps save time and remove the hassle from freight handling.  As a result, simplify day to day loading and unloading tasks!
Made in the USA, an innovative, one-cylinder yard ramp design uses less pressure to lift the ramp.  Compared to traditional, two-cylinder hydraulic yard ramps, rise times are up to two and a half times faster than the competition.   Ease of operation, extreme stability, durability, and performance are key yard ramp features.
YARD RAMP Site offers this wonderous ramp three ways: New, Certified Pre-Owned, and as a Rental.  Rental ramps are excellent for short-term projects.  Additionally, rentals allow users to test out America's yard ramp for themselves before fully committing.  It's the best of both worlds.
Used Yard Ramps | Certified Pre-Owned
Rent a loading ramp, or buy one used!  Factory certified and guaranteed by Copperloy, used yard ramps are excellent.  For over 60 years, YARD RAMP Site has been engineering dock equipment that's made to last.
With a used yard ramp, get unparalleled quality and performance of the industry-leading ramp at a fraction of the price.
For an array of available ramp sizes, specifications, and weight capacities, contact the YARD RAMP Site team.  Together, we'll find the perfect model for your facility and application.
Rent a Loading Ramp | Yard Ramp Top Features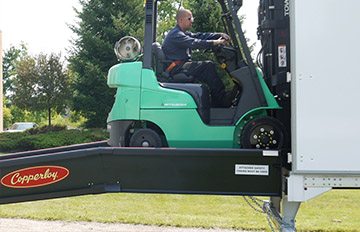 8-FOOT LEVEL OFF
An 8-foot level off feature allows equipment easy access onto trucks, loading docks, and platforms.  Especially helpful for mobile ramps, ensure a stable workspace.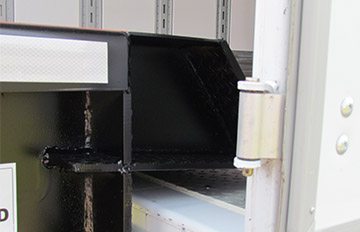 15-INCH LIP
Designed to firmly rest on the truck carrier body, dock floor or platform, this keeps the ramp from pulling away.  Eight-foot-long safety chains are included on mobile ramps, too!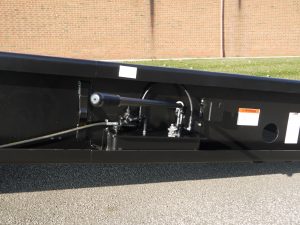 HYDRAULIC PUMP
A single-acting hydraulic hand pump design needs half the effort to raise the ramp.  The pump is protected from dirt, debris, damage! Plus, the handle is stored out of the way when not in use.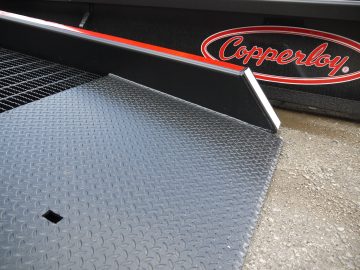 LOW END PLATE
We engineered an end plate that is shorter than the wheelbase of most forklifts. As a result, front drive wheels can reach high-traction grating, while rear wheels remain ground level. Also, a beveled underside is standard on the plate, providing smooth ground-level entry.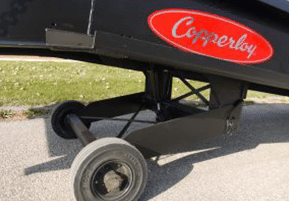 18-INCH SOLID/PNEUMATIC TIRES
Remove maintenance with 18-inch, solid pneumatic tires! Standard on all YARD RAMP Site mobile yard ramps, the tires do not require air to fill and have lubricated-for-life bearings.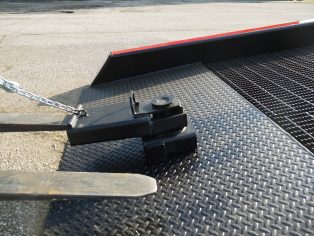 POSITIONING SLEEVE
Maneuver 180 degrees, reduce loading/unloading time and increase productivity. Slide a fork into the positioning sleeve easily position into place. Included with all steel mobile yard ramps, it not intended for towing purposes.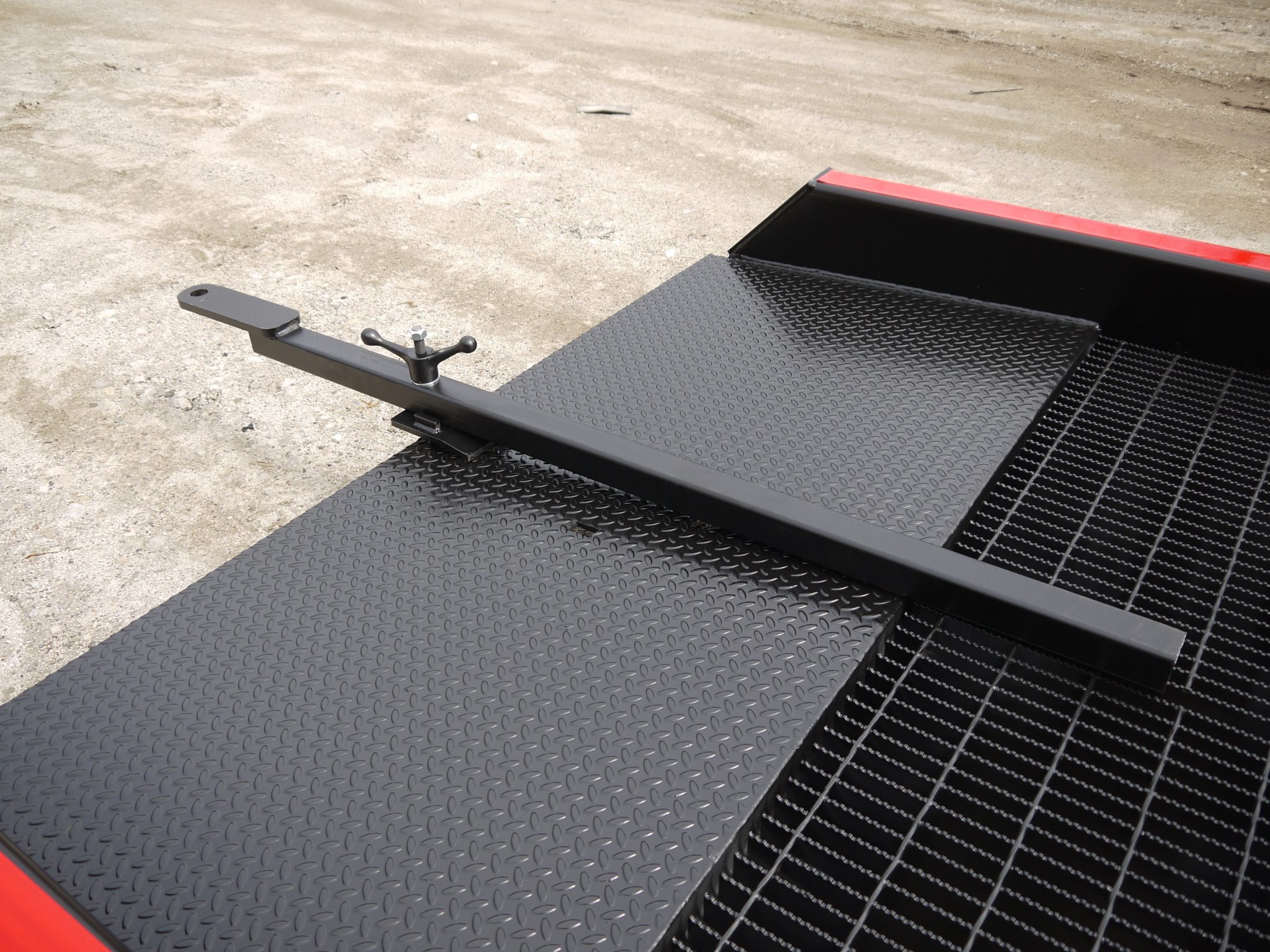 TOWBAR
Optional on steel and aluminum mobile yard ramps, the towbar attaches to the lower end of the ramp. Conveniently tow short distances within your facility!
Loading Zone Safety Tips | Setting You Up For Success
YARD RAMP Site wants to be a well-rounded resource to all of our customers.  It is our goal to provide all the necessary tools for success.  That is why we offer an array of products, purchasing opportunities, safety features, and loading tips.  We want to ensure safety while using our dock equipment.  Find quick tips below for loading zone safety!
Secure all Loads 
Before transporting, it is essential that all elements are secure.  If not, it can lead to freight damage.  Also, unsecured loads create many hazards when unloading.  Ensure stability with load bards, vertical supports, road straps, and/or chains.
Be Conscientious of the Loading Zone
It's important to pay attention to the surroundings.  When large loading trucks are involved, it's even more important! When trucks are backing into the loading zone, stay out of the way.  Remain in the driver's line of sight.  Remember, if you can't see their mirrors, they can't see you.  Don't enter the loading zone until the truck has come to a complete stop.
Stay Cognizant of Machines While in the Loading Zone
Remain in sight of operators and steer clear of machines while on foot in the loading zone.  In turn, avoid injury or fatality in the event of equipment malfunction.
Map All Gaps and Drop-offs
YARD RAMP Site engineers many helpful tools to bridge the gap from one space to another.  Such as dock plates, dock boards, dock levelers, and more.  Additionally, equipment features lips that rest securely on platforms.  Be confident in where workers step by assuring all gaps and drop offers are accounted for.
Lift with proper technique
Prevent accidents and injuries by properly lifting when unloading.  Be sure to lift with the knees! As a result, an unneccessary strain is taken off of the back muscles.  Also, keep the object close to you while carrying.  This technique offers more control and proper balance.
There you have it!  Practice these simple tips to avoid accidents, injuries, and fatalities.