Steel Dock Board with Welded Curbs | The Yard Ramp Site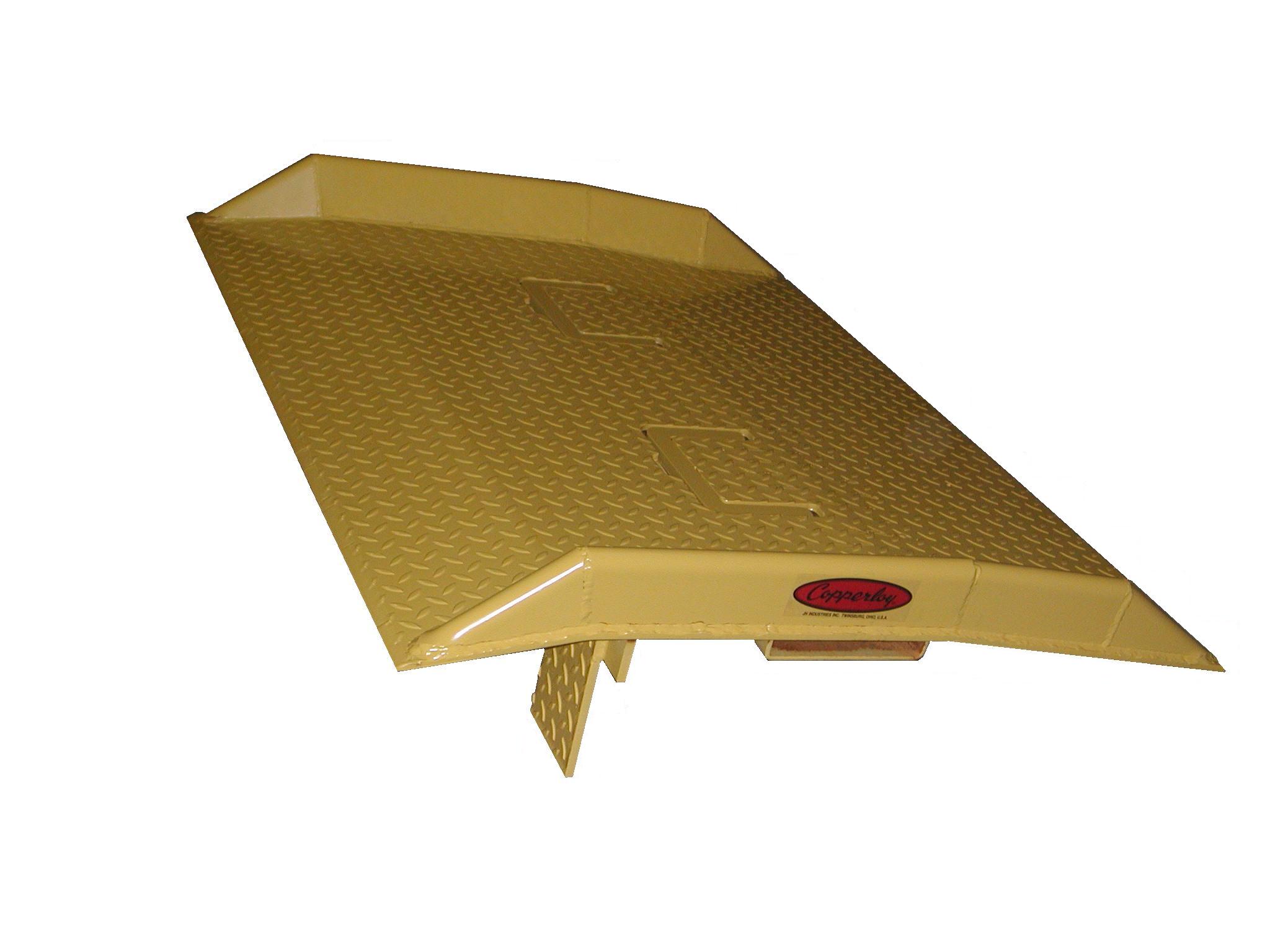 Durable dockboards with lift chains
For any industry, facility or application, The YARD RAMP Site has the perfect steel dock board with welded curbs to help you get the job done. With literally dozens of different models with various specifications, we're sure to have the perfect welded dock board to match your needs.
Our steel dock board with welded curbs is designed to handle the toughest of tasks, and is our most durable option. It features a heavy steel treadplate deck and fully welded steel curbs.
The welded steel dock board comes in either 15,000 lb or 20,000 lb gross capacities. Each is available in either 60″, 72″ or 84″ widths, with numerous options for length and height differential. Standard features include 10″, 14″ and 18″ locking legs, 5.5″ curbs, fold down lifting loops, and an 11″ or 14″ lip.
Fully welded all steel curbs.
Heavy steel treadplate deck for high durability and extended service life.
Most durable for the greatest value.
Engineered for the toughest duty cycles.
Several lifting devices available.
Drop through lift loops standard.
Lift chains also available.
Of course, with our in-house engineering team and manufacturing facilities, if you have a unique circumstance or specification, we'll be able to custom design and produce something which has been tailor made just for you.
For more information on our high quality welded dock board, call us today at 800-321-4968 or contact us here. Our steel dock board with welded curbs will meet and exceed your expectations and provide you with great efficiency, effectiveness and safety.