Buy or Rent Dock Ramps in Indiana
 Buy a Yard Ramp and Other Loading Dock Equipment in Indiana with The Yard Ramp Site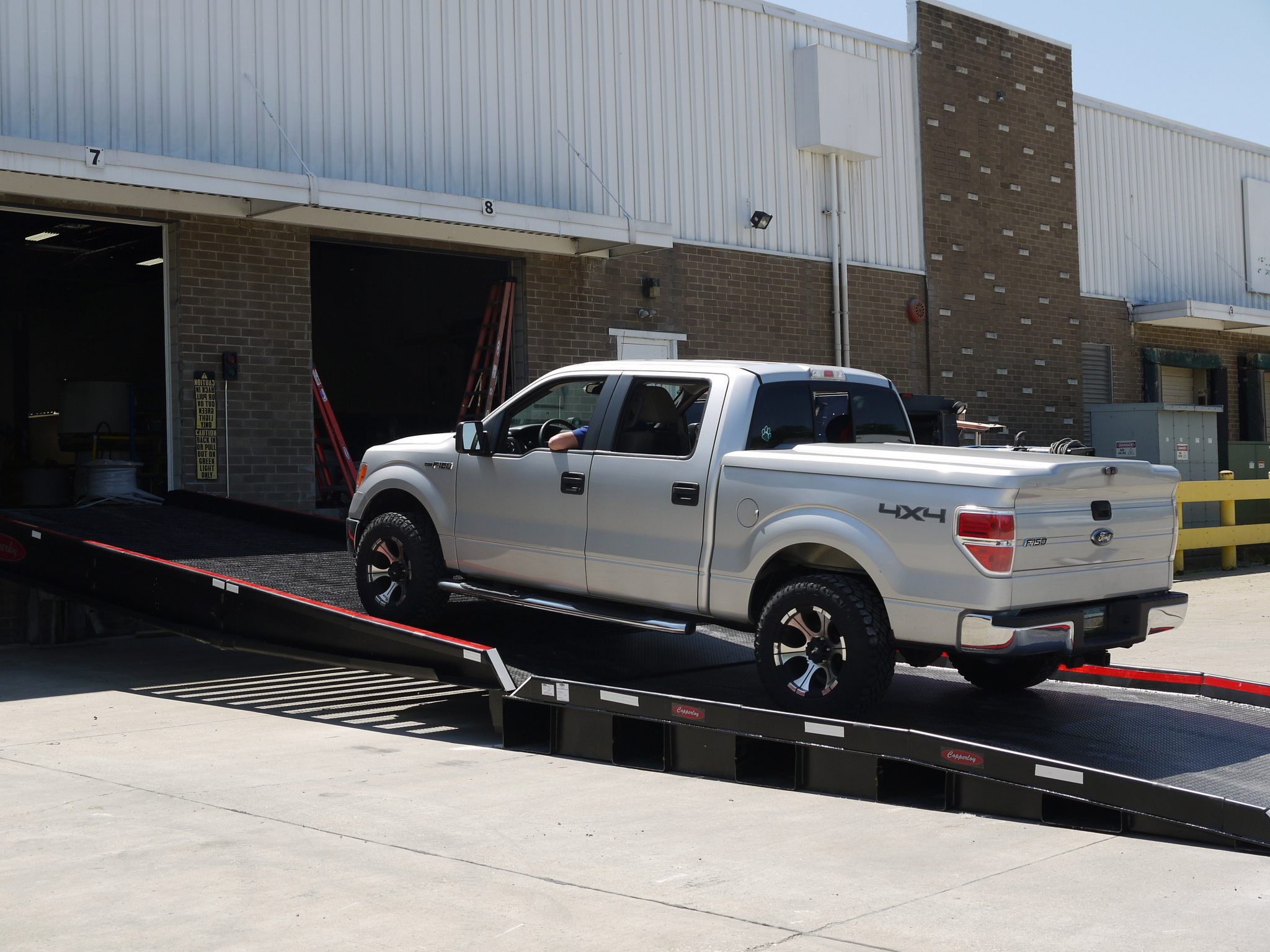 Looking to purchase new or used or rent a yard ramp in Indiana, including all other loading dock equipment? Contact The Yard Ramp Site today.
Improve efficiency at your Indiana loading dock facility with yard ramps from The Yard Ramp Site, known for durable, feature-rich material handling equipment. Proudly made in the USA, equipment from The YARD RAMP Site helps you get the job done quickly, efficiently and, most importantly, safely.
Let one of our distributors help you determine how a YARD RAMP Site yard ramp or dock lift can fit into your existing facility layout. You'll find The YARD RAMP Site dealers across the state of Indiana, including Indianapolis, Fort Wayne, and Bloomington.
No matter what industry you're in, or what your specific needs and challenges are, The YARD RAMP Site is here to help you. Our goal is for your facility to get the job done as quickly, efficiently and effectively as possible. Everything we make is always proudly made in the USA. Our expertise has allowed us the experience of working with dozens of different industries.
Learn more about the industries we serve and find out if we can help you with your application. Contact us for additional information about our services and your equipment interests today!
Our distributors can provide you with more information on The Yard Ramp Site's full line of loading dock solutions, from edge of dock levelers and dock boards, to specialty ramps and lifts. The YARD RAMP Site is sure to have the loading dock equipment you need to meet the needs of your new or existing warehouse facility.
Find Your Dealer Today – Call 800-321-4968
Save