Aluminum Dock Board with Bolt-On Steel Curbs | Copperloy USA
Our aluminum dock board with bolt on curbs come with standard features such as an 11″ lip, or optional 14″ lip, 4″ steel curbs, 9″ and 13″ locking legs, and a lift chain option. Our two standard weight capacities are 10,000 lbs and 15,000 lbs. Each capacity is available from a 54″ width up to 72″, and lengths of 36″ up to 72″. The dockboards combine both lightweight features and durability while also being a great low cost and affordable dock board option. We also have options for aluminum boards with welded curbs and steel dockboards with welded curbs.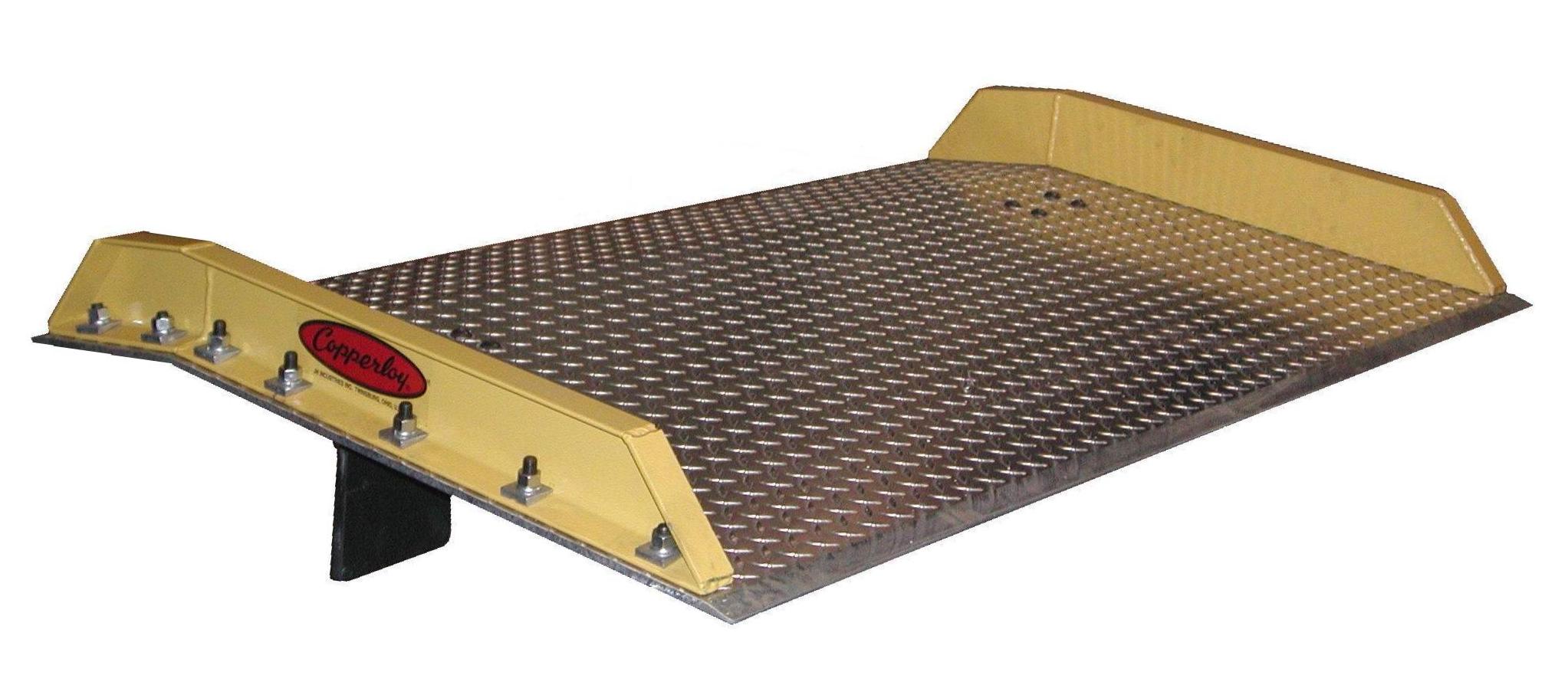 Structural steel curbs bolted on 6″ centers.
Tough aluminum treadplate deck for lightweight, high traction, corrosion-free surface.
Low cost alternative.
Light to mid duty cycles.
Lightweight maneuverability.